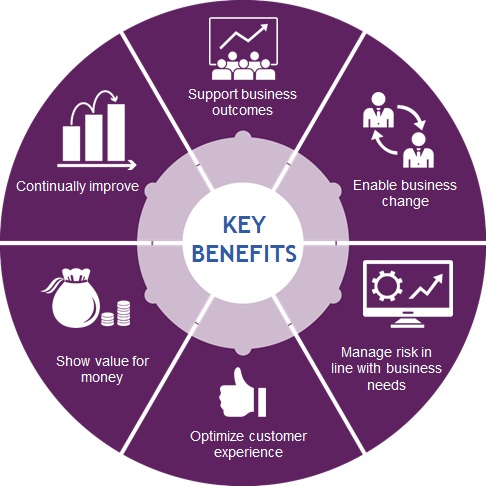 ITIL defines common concepts and terms within an integrated set of best practices that evolves to meet market needs in a cycle of continual improvement. Organizations across the world have demonstrated that they can adapt and adapt ITIL to their business needs.
1.As ITIL is flexible and scalable, organizations of all shapes and sizes can implement parts of ITIL to deliver business benefits in stages. Using ITIL works in practice as its adoption provides individuals and organizations the confidence for action.
2. A key contributor to ITIL's success is the associated education, training and qualification schemes. Delivering service successfully depends on personnel involved in service management having the appropriate education, training, skills and experience.
3. ITIL is designed to help everyone to focus their attention on the needs of the customers and user experience rather than focusing too much on the technology issues. Increasing customer satisfaction leads to a better and trusted relationship.